If you want to get back together with your ex, there's a number of things you should NEVER say to them… and some of them are totally counter-intuitive.
How do I know what you should and shouldn't say to your ex to win them back? I've personally helped over 130,000 people get a second chance at love and I'm the author of the best-selling Ex Factor Guide so you can trust that I know it all when it comes to exes.
NEVER Say This To Your Ex
OK, so, the first thing you should never say to your ex is…
1.) "I'm still in love with you"
Yes, I know, this might be the case… maybe you're still madly in love with your ex.
But if you want them back, you can't let them know that! I promise you that your chances will be significantly higher if you hide your true intentions from your ex.
While you may think this is a nice gesture that will melt your ex's heart, it's psychologically proven that saying "I still love you" to your ex will only push them further away.
2.) "I miss you"
Again, this is very similar to saying "I'm still in love with you"… it tells your ex that you're struggling with the breakup, you're not over him or her, and you probably want to get back together.
Although all of this is probably true, it's not what you want your ex to be thinking.
3.) "I'm so lonely and depressed since we broke up"
Playing the sympathy card is definitely not going to do you any good… nor is it going to make your ex want to take you back. Do you really think that if your ex knows you haven't eaten or slept in 3 days is going to make them more attracted to you, or make them want to take you back?
All it's doing is making you sound rather pathetic and that could be why your ex is ignoring you.
What you really need to do is show your ex that you're a high value individual.
This means that you're moving on with life and not waiting around wallowing in your own sorrow.
If you've already said something like this, and made it clear to your ex how much heartache the breakup has caused you, then employing my No Contact strategy for at least a few weeks is going to be key to re-setting your ex's feelings about you.
4.) "I hate you" or "I never should've dated you"
Look, feeling a sense of anger and resentment towards your ex is often a natural reaction to being dumped. This is especially true if there was a lot of hostility and hard feelings during the final days of your relationship.
I totally understand why some people want to vent their anger and lash out at their ex, but let me just make this one thing clear…
Being mean to your ex or insulting them is never going to help your situation. Ever.
Think about it: if you want your ex back, then it's obvious that getting angry at him or her isn't going to help your cause. At best it makes you seem petty, and at worst it will just confirm that he or she made the right decision dumping you.
RELATED: Using The No Contact Strategy To Get Your Ex Back
And even if you decide you don't want to get back together, what is lashing out and being mean really going to accomplish? It might make you feel better briefly, but you're going to get more lasting satisfaction from moving on and thriving without your ex around.
So, suffice to say that getting angry or being mean to your ex is a bad idea regardless of the situation.
 5.) "Never talk to me ever again!"
OK, so this one is pretty obvious, but I need to mention it because I've had a number of clients say this to their ex for one reason or another. Obviously, you don't want — or need — to say this kind of thing to them, regardless of your situation.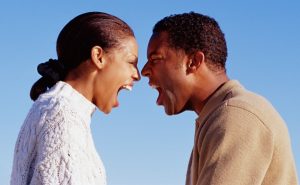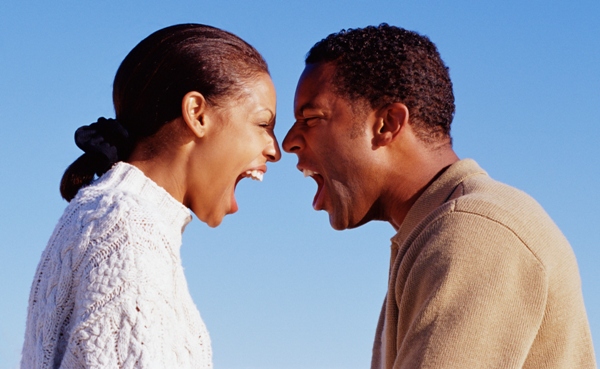 if you say this to your ex and they have no interest in re-kindling your romance, you run the risk of actually having that happen.
After your breakup, you shouldn't be talking to your ex at all for a certain period of time, but this isn't the way to initiate a period of No Contact.
Instead, try to be polite and cordial by saying something like,"You're right, some time apart might be a good idea."
…or, better yet, just initiate your period of No Contact without actually saying anything to your ex at all. It's usually not necessary.
6.) "I'm deleting you from Facebook and Instagram!"
I don't recommend doing this at all, let alone actually telling your ex that you plan to do so. You can simply "mute" your ex on most social media platforms to ensure you don't see their posts and status updates in your news feed, so there's no need to completely delete or "unfriend" them.
By actually telling your ex you plan to unfollow or delete them from Facebook and Instagram, you're essentially saying to your ex that the very thought of them is causing so much heartache that you want to just eliminate them from your life.
While separating yourself from your ex after the breakup is very important, you shouldn't be making it obvious that you're doing so.
Ex Back Quiz:
I've created a quiz that will give you real time results on your chances of winning back your ex. Pretty cool, right?
Click here
to take the quiz and begin the process of winning your ex back… or moving on.
Remember: you need to show your ex that you don't need them and that you're not fazed by the breakup. If you're truly unfazed by the breakup, then why would you bother deleting your ex from social media?
7.) "I promise I'll change if you'll just give me another chance"
Ah yes… begging and pleading with the promise of change.
his is one of the worst things you can say to your ex if you want them back. Again, as I've already mentioned, you want your ex to think that you're moving on and thriving in life since the breakup.
You don't want them to know that you're actively trying to win them back.
Look, if you've already said this kind of thing to your ex, please consider signing up for my 1-on-1 coaching program as soon as possible to ensure you don't make any more mistakes that could kill your chances for good.
Before we move on, I should mention that sometimes change is necessary if you're going to get back together and have a successful, lasting relationship… but begging and pleading with your ex is one of the worst things you can do if you want them back.
8.) "Can we at least still be friends?"
Guys, I've said this before in previous videos, but I'll repeat it again here: you DO NOT want to be "friends" with your ex if you're trying to get back together. First of all, suggesting this to your ex is another way to saying, "but I still want you in my life! I can't live without you!"… and that's not the kind of message you want to be sending your ex if you want to win them back.
You need to instill a sense of urgency and fear in their mind by forcing them to learn to live without you, and being friends with your ex will only do the opposite.