Struggling to find the words to send to your ex girlfriend?
You want to reach out but just don't know what to say.
It's important to be very careful or you could easily scare her off.
Before you start going "text-crazy" and sending your ex girlfriend a bunch of things that you might regret, quickly read through this article. You don't want to make a mistake at this point – because if you blow it, your ex girlfriend might ignore you forever (and never consider getting back together with you).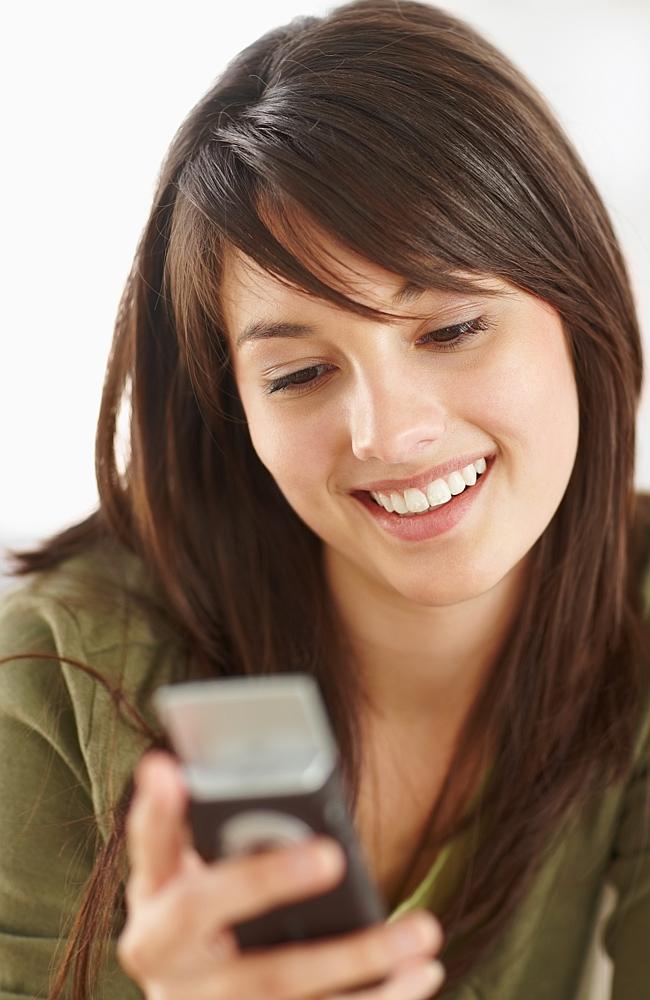 If you've been reading my articles and following my channel on YouTube, you'll know that the "No Contact" period is essential to erase the old image your ex girlfriend has of you. Once you do that, you'll be ready to text your girlfriend.
However, keep in mind that these texts won't automatically make your ex fall deeply in love with you again. These texts are only the opening steps to rebuilding trust, communication, and attraction. For more information on my complete, step-by-step system, please watch this full-featured video on my website.
The point of texting your ex girlfriend is to rebuild basic rapport so that she'll be more open to the idea of meeting you.
No, you're not going to try and "sext" her and send her topless photos of yourself to her. That will probably just make things worse. But what you need to do is come across as a non-threatening friend. It's crucial that you do not hint at anything more than just casual friendship at this point.
In time, you'll be able to use texts to re-attract your ex, but for now we're just trying to have a simple conversation.
So below are some sample text messages that you could send her to open up the lines of communication. Again, there's a strong possibility that you may have done too much damage and that you will have to wait much longer before you start texting her again.
If she does end up ignoring a text message, then don't panic. The last thing you want to be doing is accusing your ex girlfriend of ignoring you or breaking down and pleading for communication.
RELATED: How To Escape Your Ex's Friend Zone
If you do this, don't be surprised if she blocks you or changes her phone number. At that point, it will be game over, so be careful.
So without further ado, let's jump right into the first example.
1.) This is what I like to call my "Insider Laugh Fest" text. If it's been a good month or two since you last communicated with your ex, this is a great way to start the conversation up again. Like the name of this text, your goal here is to bring up a funny, "inside joke" that only you and your ex shared together. For example…
"Your favourite movie was playing last night. 'Say hello to my little friend!" – (as a reference to the movie Scarface).
The possibilities here are literally endless and you can come up with some pretty creative and funny things to say. Just make sure that your text seems upbeat and happy – as if you're in a very good place in life. Using exclamation marks and emoticons can really help your cause in this case.
2.) This one's called my "Her Interests" text. I know, it's a terrible name for a text, but it's a great strategy. What you want to do is mention something that she's interested in, but make it so that there's a strong purpose for contacting her. For example…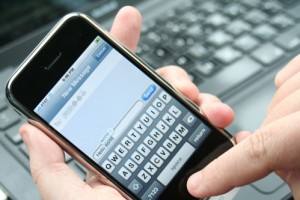 "There's a new Korean BBQ restaurant that opened downtown on Douglas St. It's called 'Sura' and I'm sure you'd love it. Just thought I'd let you know!"
There's no asking for a text back. There's no desperation. There's no hint of trying to get your ex back at all…or building any attraction. You're simple just trying to generate a reply, and that's all. The "Her Interests" text does a great job of piquing her interests.
3.) This last texting example is something I like to call the "Good Reminder" text. What the goal of this text is, is to remind your ex girlfriend about a positive experience you both shared together without actually telling her about it. Confused? Here, let me jump right into an example so you better understand me…
"Do you remember that beautiful beach cove that we were at last summer? I'm trying to bring a friend there for a picnic but I can't seem to remember which exit we took!"
So what you're doing in this text is reminding your ex girlfriend about a good time you both shared in the past – in this case, we would be referring to the time you and her were at the beach "last summer". This will get her thinking about this positive experience… and might even make her jealous because she'll know that you're bringing "a friend" there!
Regardless of which text you choose, make sure that it has purpose. The worst thing you can do is send what I call a "Passive Text". These are texts that have absolutely no purpose and don't stimulate any emotion. For example, just simply saying, "hey" or "how are you?" won't get you anywhere. If anything, it will annoy your ex girlfriend and she'll think that you just miss her.
Again, the goal of this article was to simply share three text examples that will generate a response. If your ex ignores you, then you may need to step up your game. If you want your ex girlfriend to come running back to you, then head over to my website and watch my full-length video presentation.
Until next time… cheers!